Cassidy Rae Henry, computational linguist
about cassidy
Hello and welcome to my website!

My name is Cassidy Henry, and I am a (purple haired) computational phonologist, and PhD student to the Department of Linguistics at the University of Maryland! I am currently advised by Naomi Feldman and Maria Polinsky. I am also a DoD SMART Scholar assigned to the U.S. Army Research Laboratory, West. Note that all opinions expressed on this website are my own!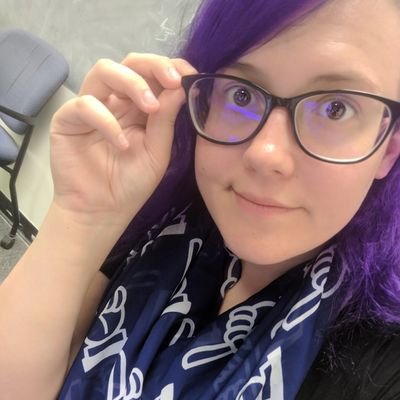 still wearing optimality



You can read about my research interests on the page linked in my sidebar.

My experiences with having invisible, lifelong chronic illness have compelled me to be a disability justice activist who is striving for a greater culture of inclusivity in academia and research, and working to eradicate ableism and barriers of access in education, as well as raise general awareness about disability, accessibility, and ableism. If you are a disabled person interested in becoming a scientist (any field!) do not hesitate to reach out.

1 June 2018 - Disability SIG within the LSA:
I am currently organizing a Special Interest Group related to Disability, Accessability, and Addressing Ableism for the Linguistic Society of America. If you are interested, please fill out this Google Form.

Aside from my research and love of all things language, I have a variety of interests. First and foremost, I am a huge nerd. Everything in life I do has a nerdy (or geeky, if it's related to fandom) spin to it. I like anime/manga, video games, art and drawing, I have a bizarre and quirky sense of humor that is largely a result of being engrained in internet meme culture since 2005ish when I first started talking to folks online. I like a variety of music, but my favorite genre can be encompassed by folk punk, and by "folk punk" I mean fusion music where traditional music is combined with punk rock. I also love hearing traditional folk remixed into just about every genre: I am known to be a huge fan of Mongolian throat singing rap and metal.

When I'm not being quirky and weird... oh wait ....